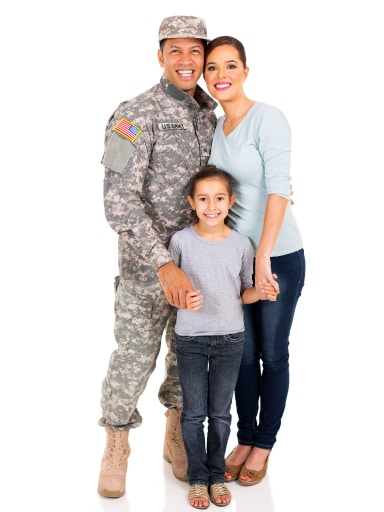 Every year, with the celebration of  Veterans Day, we Americans are encouraged to reflect upon and feel gratitude for the invaluable service that our Veterans have rendered over the years to defend and protect our country. It is one thing to feel gratitude for what our brave men and women do for our nation, and completely another to be able to act on this feeling. This year it is an honor and a privilege to be able to act in a compassionate way toward veterans and their families through Dunham Counseling's subsidiary, Center for Brain Wellness. It is a well-known fact how many veterans are challenged mentally and emotionally with post-traumatic stress and some of the devastating conditions that can come along with this including  high anxiety, depression, and anger/rage.  Veterans with PTSD may also have addictions, drinking alcohol, using drugs, and/or engaging in 'process addictions' (e.g. sex) in an attempt to self-medicate the feelings associated with the underlying trauma, but which can lead to a deeper and deeper downward spiral of their lives and the lives of their loved ones. These types of challenges have also manifested themselves in higher rates in this population of suicide (twice the normal civilian rate) and violent acting-out (e.g.  domestic violence). As a country we have felt the pain of our active military members and veterans.  I have often struggled to think of what can be done to address these emotional and ultimately social problems. It has been clear in my mind all along that the above problems are correlated with, in large part, brain imbalances.
Then I received a call from the the non-profit, No Soldier Left Behind (www.nslbinc.org), this past August, enabling me to provide free Brainwave Optimization® services to Veterans who qualify with a diagnosis of PTSD and Traumatic Brain Injury (TBI).  Family members of Veterans who qualify are also eligible. This effective and non-invasive neuro-relaxation technology assists the brain in re-calibrating its own electrical (EEG) activity, leading to greater balance in the two hemispheres of the brain. Results include improved sleep, released stress, enhanced relaxation, optimal performance, and positive outlook.
Brainwave Optimization has been developed by Brain State Technologies, LLC.  Brain State Technologies' core technology, HIRREM (High Resolution, Relational, Resonance-Based Encephalographic Mirroring), has shown promise in a number of University based studies, e.g. in a small pilot study, an 89% success rate in treating PTSD.
Brainwave Optimization offers a lot of hope to veterans who are struggling.  I am very excited to be able to provide this service to veterans suffering from PTSD and Traumatic Brain Injury at no cost to them. If we can provide relief to those who have sacrificed for us, then we should.
Jeff Lucas, LCPC, CADC
Director
Dunham Counseling