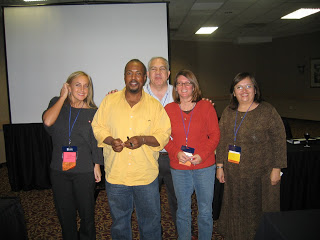 By myimhca New IMHCA Members getting pinned. Abe Lincoln celebrated his 200th Birthday with us. Student members of ICA Pat McGinn and her ICA […]
Health Care Legislation Passed the House. Now we need to get it passed in the Senate!
By myimhca We did it! Health Care Legislation INCLUDING LCPCs billing Medicare passes US House. NOW WE NEED TO GET IT PASSED IN THE […]
Dick Durbin ICA Legislator of the Year award: Letter
By myimhca November 4, 2009 Senator Richard Durbin 230 S. Dearborn, Suite 3892 Chicago, IL60604 The Honorable Richard Durbin, I am pleased to inform […]
California Licensure Bill signed by Gov.
By myimhca California is Final State to License Mental Health Counselors Alexandria , VA – October 12, 2009 – With today's signing of California […]